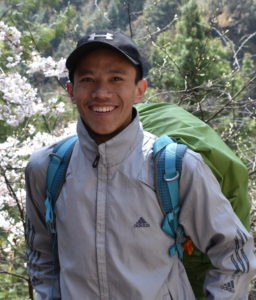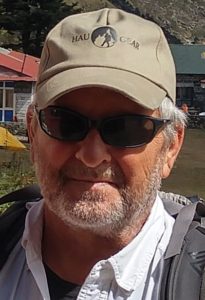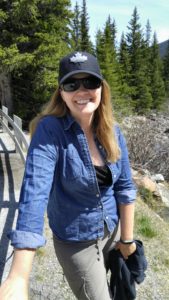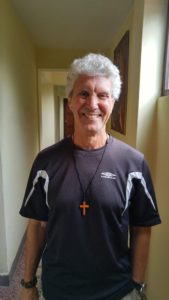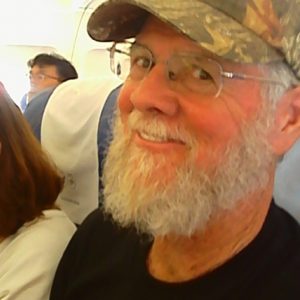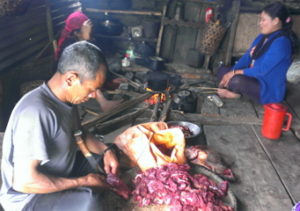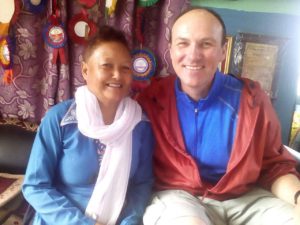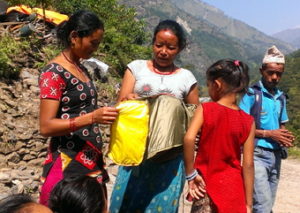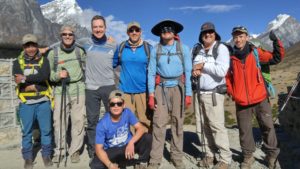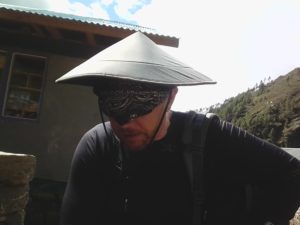 Our Mission: Our mission at HAU Gear International (HG) is to encourage through belief, equip through education, and empower through training & support people living in remote villages throughout the world affected by environmental and economic devastation.
Currently we establish sewing clinics, located in the Ruby Valley Region of Nepal, to help promote the following goals:
Share the love and hope of Jesus Christ.

Train local women to sew trekking and daily gear for their village.

Create a relationship and partnership of trust with local villages to help promote eco-trekking.

Provide encouragement and education to the children of these villages by providing them with resources sewed during the community outreach clinics.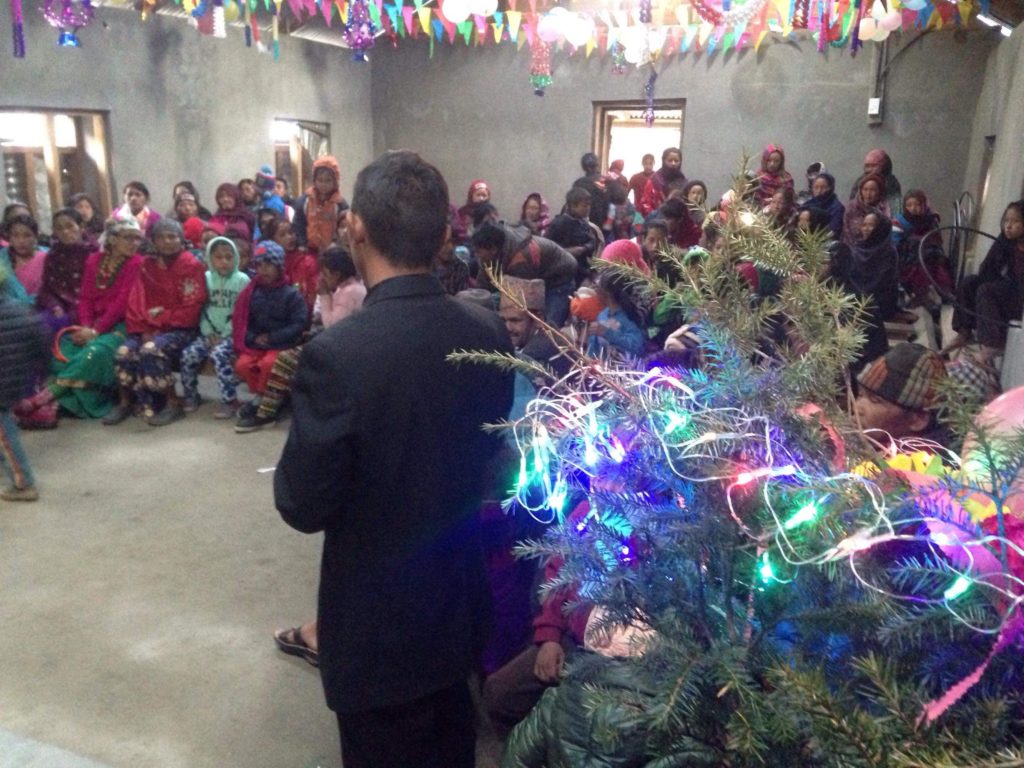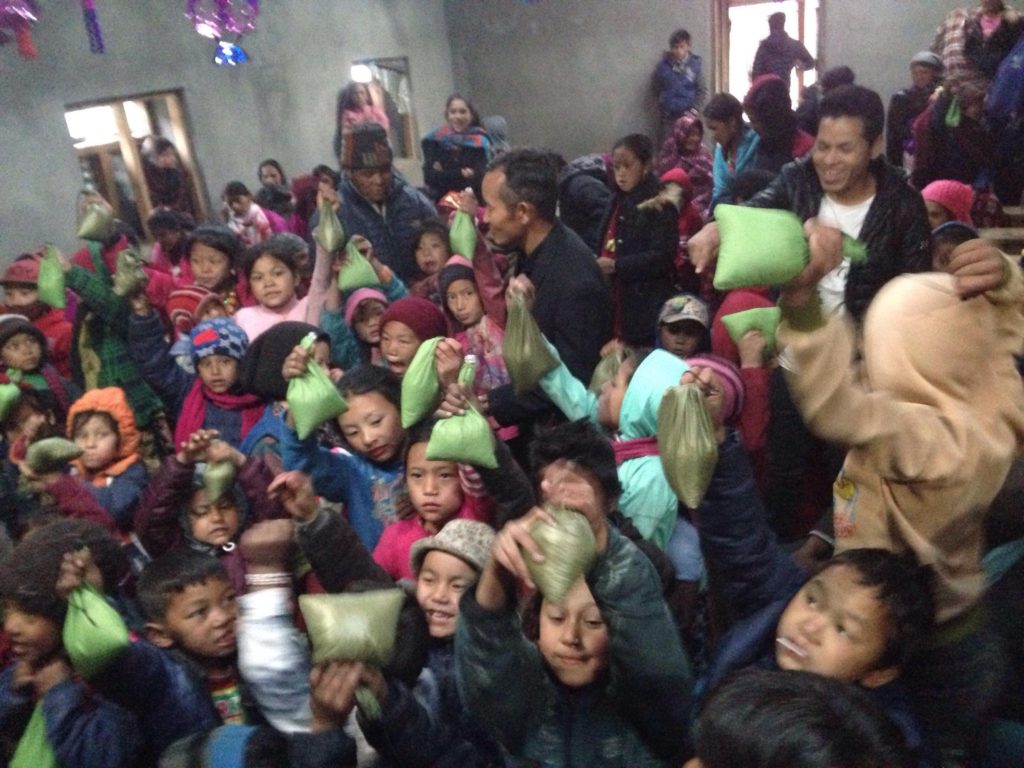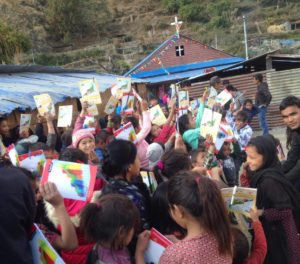 Our Why: At HAU Gear we believe that everyone deserves the opportunity to become a difference maker in the life of a woman, child, and village. We are working alongside local leaders in the remote villages of Nepal to help empower them to create and organize self-mobilized activities that can be repeated and duplicated from community to community. We do this through Community Outreach Sewing Clinics.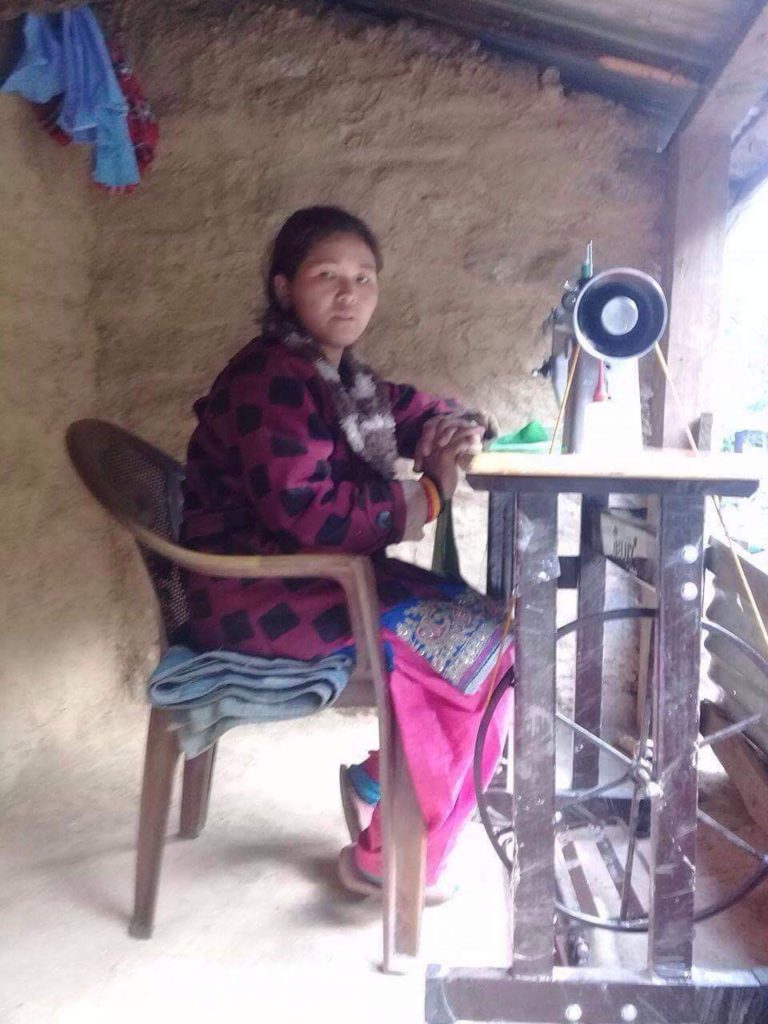 Here are a few steps our local Nepali leadership team will taking in setting up a community outreach clinic:
Identify a Host Village (a village that will allow them to host the clinic).

Partner with a local pastor and/or church in the area to share in their "why".

Invite women (that can represent their village) to attend the sewing clinic.

Determine what they will train the women to sew during the clinic (like stuff sacks, daypacks, etc…).

Establish a budget of what the cost will be to administer the clinic.

Work with those villages to create a partnership of trust and future opportunity.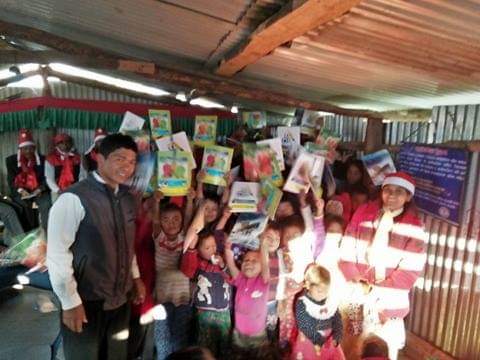 The Approach:
During each clinic the leadership team will teach the women to sew items that can be taken back to their village for the benefit of the children within their community.
For example this last Christmas the students sewed 450 stuff sacks that where then filled with educational gifts and handed out amongst the children in six villages throughout the region. Upon completion of the clinic each student was provided with an certificate of completion along with a small financial gift for attending the clinic.The HAU Gear team then assisted the students to transport back to their village the gifts for the children. Our Goal for 2019 is to sew and fill 1,000 stuff sacks with gifts, and a pamphlet sharing the christmas story, with the children within the Ruby Valley of Nepal.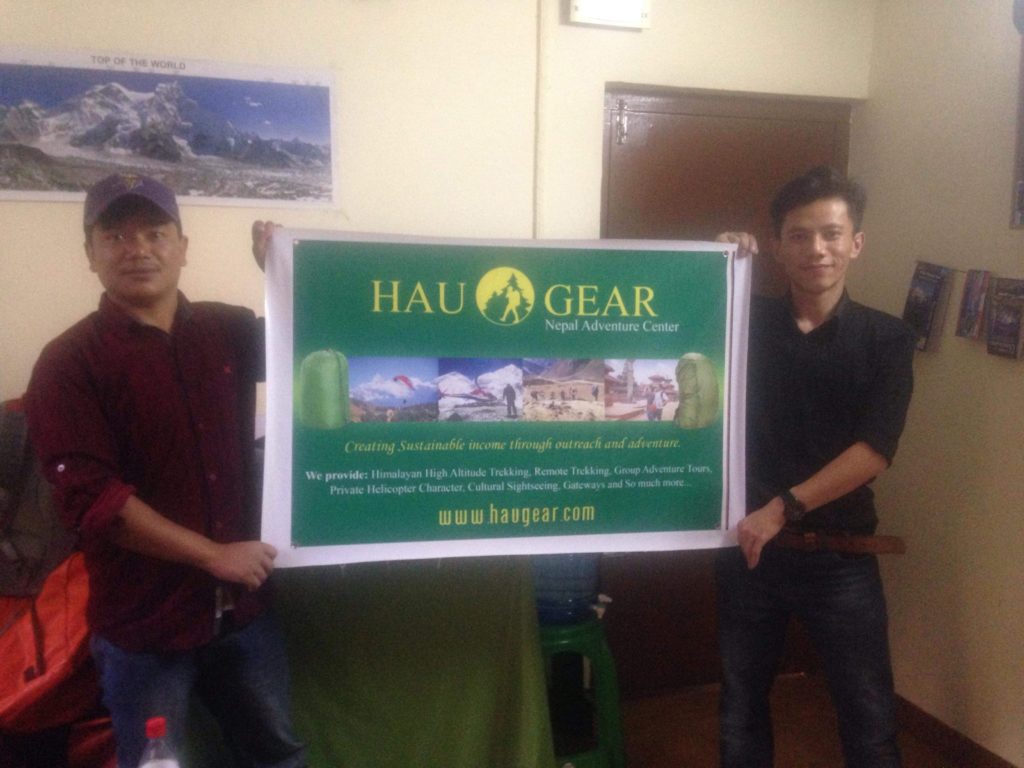 Our Needs:

To succeed in our goal to provide sustainable hope to these villages we are seeking help in raising the necessary funds to bring to life these community outreach clinics. Here is what those funds will provide for:
Staffing Requirements
:
(1)  Event Coordinator

(2)  Porters

(1)  Sewing Instructor

Provide transportation,  housing, and food for staff.

Provide transportation of goods and gifts to the host village training location.
Items needed to be purchased
:
Sewing Machines

Fabric

Sewing accessories

Educational gifts for the children
Support for the students
:
Food and homestead lodging

Training allowance per graduating student

Would you be willing to help support us by sponsoring an outreach clinic the year?
*
HAU Gear International Inc. is a 501(c)3 nonprofit organization (ID# 81-1059643). 100% of all donations are tax deductible and 100% of all donations go directly to Nepal to provide supplies and support to the villagers involved in the community outreach clinic.
Our goal is to travel to remote areas of the world affected by environmental, economic, and spiritual devastation.
To equip, empower, and encourage individuals seeking to create sustainable change for themselves and their community.
To aid in the development of local leadership in the areas of manufacturing, real estate development, and ministry partnerships.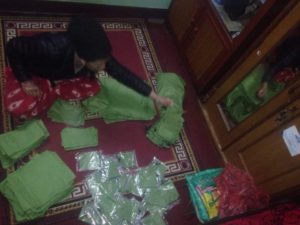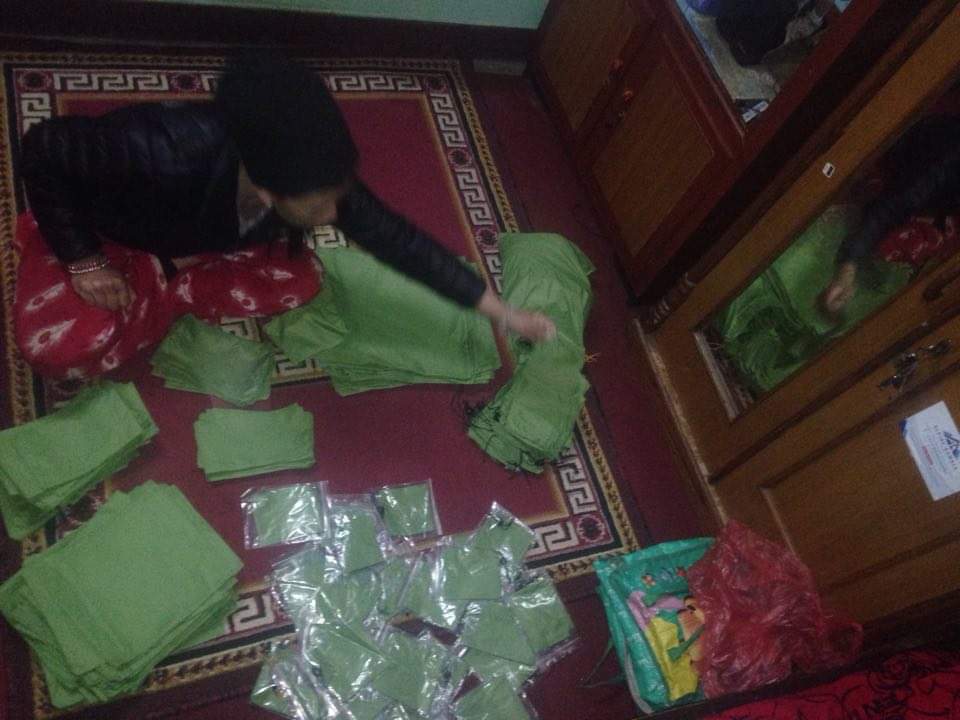 Help us welcome the graduating class of 2019. These are local village students that have successfully completed our community sewing clinics.